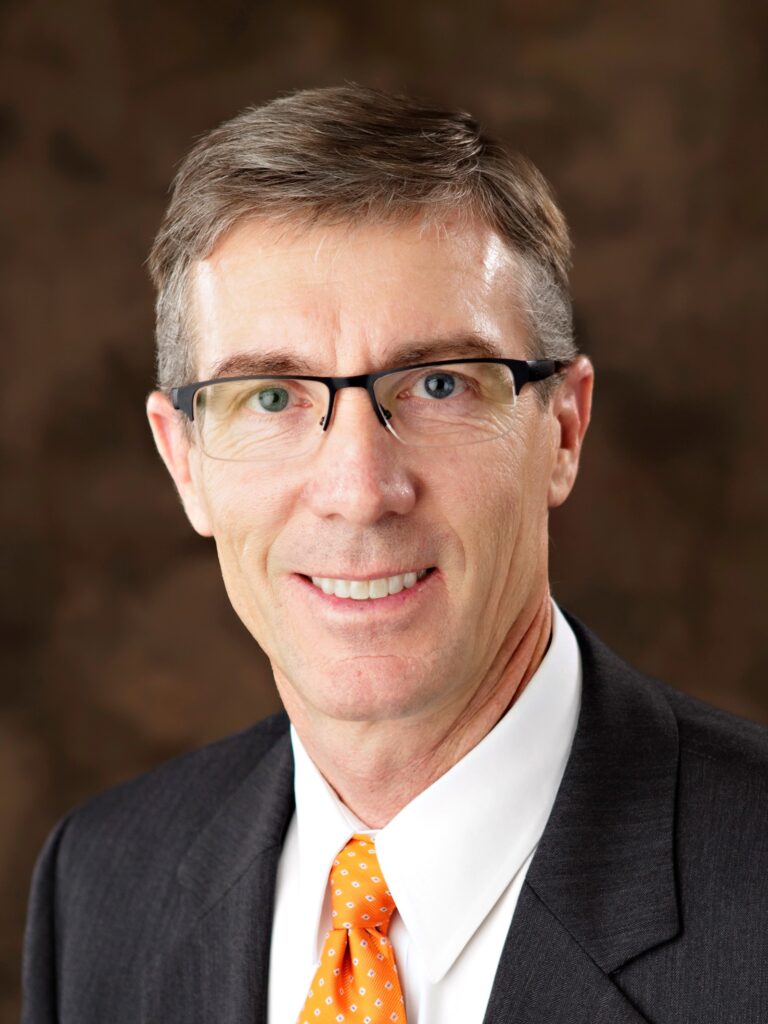 "Mary Wolf has been an integral part of our wellbeing program since its inception in 2021. In addition to her primary role of providing direct counseling and coaching for dental professionals across the state, Mary also does wellbeing workshops, webinars and advises our wellbeing committee. The individuals she has counseled or coached through our program have expressed high levels of satisfaction as well as their appreciation for the excellent care she provided. We started our program because we knew there were people suffering silently, but we didn't know what to do about it or how to get started. With her experience in counseling and coaching healthcare professionals Mary was able to help us establish a program that has exceeded our expectations."
Paul Knecht
Executive Director
South Dakota Dental Association

I was going through a tough time personally and professionally emanating from my recurrent burnout issues and some marital difficulties I was having at the time. Working with Mary gave me some deep insight into why those issues were occurring and she offered me very useful advice and tools to help me start to address and resolve some of those issues. I am very thankful to Mary for her listening, understanding, and counsel regarding how to navigate through those significant issues at this stage of my life and career. I would highly recommend Mary and Veritee Partners to anyone who is challenged and struggling with their current professional and personal life as well as issues related to burnout while dealing with personal loss and professional disenchantment. Mary has a caring way of listening to your issues and reflecting back her understanding with validation for what you are experiencing with your struggles. Her help for me was tremendous and I would recommend her to anyone who needs to work through their life and professional challenges especially when they are starting to get out of hand. Very grateful to her for her service to me, my marriage, and my career.
Family Physician
Illinois

"Working with Mary Wolf has been a complete game-changer. She is one of the most outstanding and impactful individuals I have worked with. As a physician leader with numerous clinical, administrative, and business responsibilities, I found myself facing numerous challenges and decisions with significant career implications. Mary helped me work through these challenges. Instead of facing constant stress and possible burnout, I am experiencing greater satisfaction with my role in my practice and organization.
Mary is extremely insightful and turns those insights into action. Among her strongest attributes are her productivity and integrity. She understands issues and helps develop solutions with efficiency. She has helped me find clarity in my own values, and I am now more adept at visualizing meaningful goals. As a result, I have strengthened my skills in communicating with staff and colleagues, leading more assertively, delegating, and setting boundaries. I have also been able to reframe patterns of thinking that were holding me back. I rapidly became more satisfied with my work and my ability to handle the inevitable challenges. I have benefited both personally and professionally from our work together.
I have enjoyed working with Mary and look forward to working with her again in the future. Once I completed my course, I signed up for additional sessions to follow up on and expand the progress I have made. I believe that Mary has a unique understanding of the physician/physician leader world. I hold Mary in the highest possible regard, and strongly recommend her for any physician leaders seeking to find more clarity and meaning in their work."
Physician Leader
New Jersey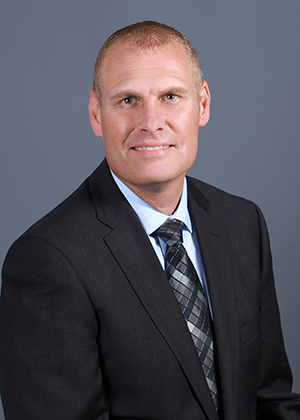 "I have had the privilege of working closely with Mary as a professional colleague, while also personally benefiting from her expertise as an executive coach. Mary understands healthcare professionals, listens well, and provides a pathway to maintain, or return back to, wellness. Her vast skillset includes, but is not limited to, helping through life transitions, burnout, critical incident debriefing, conflict management, and the essential skills of leadership. Mary's depth of knowledge and experience is well respected, and serves her well in navigating the complexities, and necessary confidentiality, of caring for executives and professionals. I highly recommend Mary to any individual or organization who is proactively seeking an improved culture of well-being, or restoration to a healthier self."
Kevin Post, DO
Chief Medical Officer
Health System

"The short of it is that, without Mary Wolf, I can't say with certainty that I would have made it through 2020 in one piece. Mary's executive coaching was nothing short of transformational for me. She gave me a different point of view and led me to working through past challenges that were continuing to prevent me from moving forward both personally and professionally, including years of unresolved grief. Mary's faith-based and fresh perspective helped me see where abrupt changes were needed and a more gentle and self-guided process could occur.
Mary's personality, education and professional experience lends itself well to executive coaching. Despite being reluctant to working with an executive coach due to confidentiality concerns, I did not question this with Mary after my first meeting with her. I hold Mary's integrity, ethics and morals in the highest regard and I have and will continue to recommend her to colleagues moving forward."
Erica Beck

"A few years ago, I recognized that it was time for me to leave the company I was at. But it was tough; I felt an obligation to the family and friends who had brought me in to a senior leadership position, and I didn't want to disappoint them. I had thought that I could make their vision my vision, but I discovered that I needed to follow my own. With it being a tightly held company, I knew I had to be careful about who I talked to and what I said. Luckily, I found Mary and easily came to trust and respect her. I knew that she would hold our conversations in confidence. She understands some of the unique challenges that senior leaders face and works with them in a non-judgmental and encouraging way. She helped me create an action plan and held me accountable for following it to move in a more productive direction. Today, I'm in a career I feel passionate about that aligns with my personal vision. Mary's support helped to offer a fresh perspective and encouraged me to follow my own path."
Linda H.

"Mary Wolf has been an extraordinarily supportive resource for our physicians and providers. With increasing cases of burnout, extended schedules, family responsibilities, and challenging patient problems that do not always have positive outcomes, our providers sometimes need professional support ASAP and or chronically. Mary's extreme sensitivity to provider challenges, and the reality that all of us are human, she quickly diffuses acute pressures, evaluates longer term solutions, and provides personal management techniques that leave the provider with the skills and confidence to heal. Over the years, I have referred numerous physicians in significant crisis to Mary, and with as little as one session, return to their professional duties with a positive perspective and tools for success. Not only has she provided these skills for individual but has designed this supportive process for an entire health system with over 1000 providers. Mary is considered a national expert in "burnout" and speaks on the subject throughout the country.
Mary Wolf is an artist transforming acute personal and professional challenges felt by a physician/ provider to a peaceful, hopeful, confident return to the joy of caring for those we are dedicated to serve."
David L. Kapaska
Retired Health System CEO
Family Practice Physician

"All great players have coaches….every single one. Behind every hall of famer is a great coach. I appreciate Mary's efforts in moving me from good to great. As I was carrying the good to great corporate initiative, Mary coached me to overcome my own fears with changes and helped me craft methods to get my team on board with changes.
I knew I wasn't perfect but sometimes even a high level of self-awareness isn't enough. Mary helped me see my blind spots and potholes in the road. I didn't avoid the potholes anymore, I knew they were coming. That was a huge help.
Even as an executive, coaching helped me immensely. It was through coaching that I was able to go from first level nursing manager to a Vice President in a year. Two years later I was chosen to lead an organization that was double this of the previous one. We all need help. Sometimes we just don't ask for it.
Great coaching is the key between success and failure. This coaching not only benefited me professionally, it all benefited me personally. I took my first vacation in years. I learned how to be better at work/life balance. My wife has been extremely happy with the way the coaching has helped me navigate a super busy and demanding career with being an active and engaged husband and father."
Cory Geffre MSMSL, BSN, RN
Vice President and Chief Nursing Officer
Mary Greeley Medical Center

I have worked with Mary in a variety of capacities for over 20-years. She embodies the word empowerment. Mary doesn't fix your problems – she helps you get honest with yourself and what's going on in your organization to uncover "real solutions" that work.
Mary's philosophy is that no two people or organizations are alike – so if you want a personalized solution that's authentic to your organization, I highly recommend Veritee Partners.
Immediate Impact and high return on investment is what you'll get with Mary Wolf. She builds rapport quickly establishing trust so the real work can happen producing outstanding results.
Angie Bakke, MBA
Executive Director
Doctors For America

Verittee Partners, LLC has provided valuable training to rural MN healthcare providers giving them strategies for self-care in order to support others as well as tools for improving communication with their peers and patients.  Mary is clear and consistent with her sincerity and is a pleasure to work with. 
Jennifer Gearman
Member Services Coordinator
Medi-Sota, Inc.