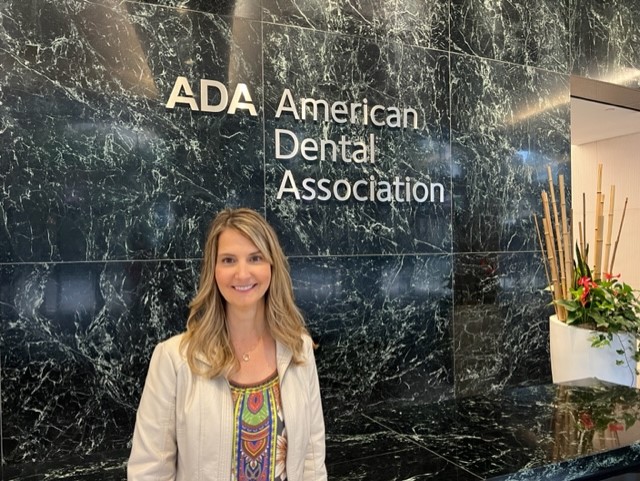 On September 8th, the American Dental Association (ADA) hosted an exceptional Health and Wellbeing Summit in Chicago. The summit brought together dental professionals, experts, and advocates to discuss critical issues concerning the physical and mental health of dental practitioners. Among the distinguished panelists, I had the privilege of presenting an overview of the South Dakota Dental Association's (SDDA) Be Well Program. This summit served as a testament to the dental community's commitment to fostering wellbeing within the profession through this trailblazing program.
During my presentation, I emphasized the invaluable role of partnerships and relationships in the success of the Be Well Program. Paul Knecht's remarkable ability to build trust and collaborate has been instrumental in securing sponsorships from the South Dakota State Board of Dentistry and the SD Dental Foundation. It is through these partnerships that the Be Well Program has thrived, now entering its third year of operation.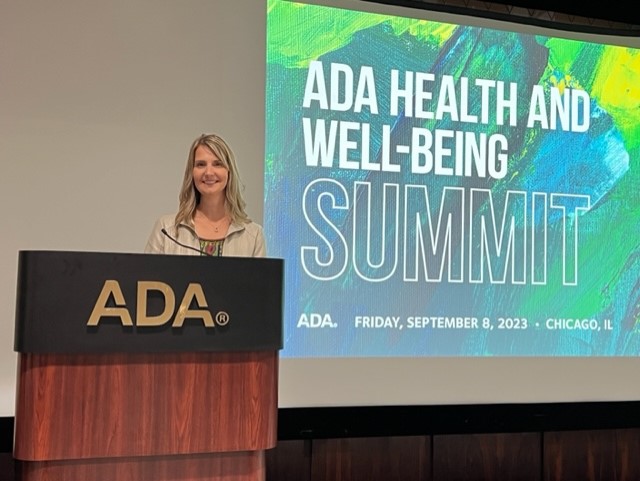 Key Takeaways from the Summit:
The ADA's Health and Wellbeing Summit offered a wealth of pivotal insights and takeaways. Here are some key points:
Stigma is a killer: Breaking the stigma surrounding mental health is essential for promoting overall well being among dental professionals.
Connection is the key: Creating a sense of community within the dental profession can provide much-needed support and understanding.
Let dentists be Human First: Recognizing that dentists are humans with their own challenges and vulnerabilities is crucial for their wellbeing.
Start with wellbeing: It's essential to address wellbeing and available resources at the outset of every Continuing Education event.
Share your story: Everyone has a story, and sharing experiences can help reduce the isolation often felt by dental professionals.
Support for dental students: Mental health and addiction issues among dental students are on the rise, highlighting the need for increased support during their academic journey.
Prioritize mental health: The message that "your mental health is the priority" should be clear and unequivocal within the dental community.
Educate dental leaders: Equipping dental leaders with wellbeing strategies and resources is vital for creating a healthier work environment.
Advocacy is essential: Being relentless in advocating for the mental and physical wellbeing of dental professionals is crucial.
Validation through the Wellbeing Index: The Wellbeing Index has been validated as a valuable tool for assessing the wellbeing of dentists.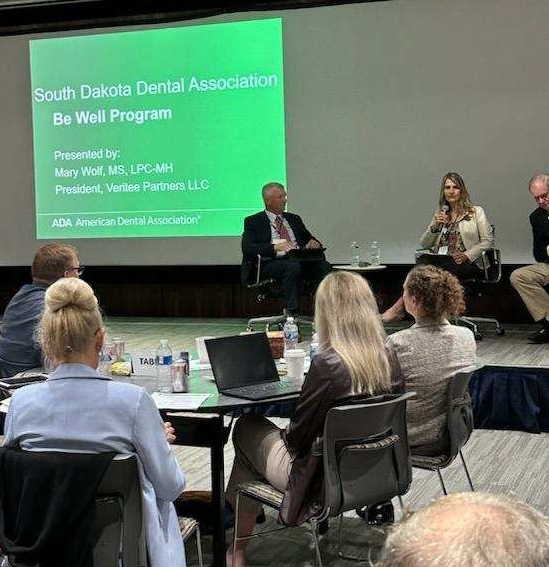 The ADA's recent Health and Wellbeing Summit in Chicago was a significant milestone in the ongoing journey towards improving the wellbeing of dental professionals. South Dakota's Be Well Program, with its robust offerings, serves as an exemplary model for others to follow. As we reflect on the valuable insights and lessons from the summit, it is clear that by prioritizing wellbeing, fostering partnerships, and advocating for change, we can create a brighter and healthier future for the dental community.
Additional Resources: The National Academy of Medicine's National Plan for Health Workforce Well-Being are valuable resources for further information on this critical topic.