As an executive wellbeing coach, I am always seeking to improve the lives of physicians and advanced practice providers. That's why I was honored to be a part of the planning committee for the 2023 Coalition for Physician Wellbeing Joy and Wholeness Summit.
At the summit, I had the opportunity to facilitate four roundtable discussions on Group Coaching. It was validating to hear their discussions and feedback; it proved that bringing physicians and advanced practice providers together for group coaching, teamwork and leadership development is effective.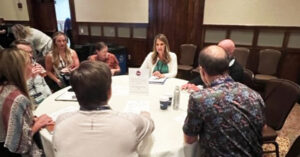 Being in the company of like-minded individuals who are passionate about physician and advanced practice provider wellbeing practices and cultures was truly energizing. We leave this year's summit with even more research about the benefits of investing in wellbeing.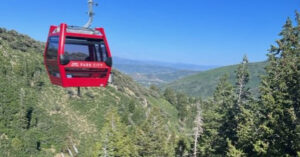 On a personal note, with the summit being held in Park City Utah, I had the opportunity to conquer my own fear of heights by taking a gondola ride to the opening summit event, and the scenery was breathtaking.
It's amazing what we can do together!