"I started Veritee because I see people suffer in silence. They feel like they have to figure it out by themselves and go it alone. Together is better. Saying things out loud sounds different and allows for more clarity than keeping it inside. I want to offer the process that has worked for so many people. I am driven to enhance more lives. More clarity. More progress. More growth. More momentum. More happiness. More fulfillment.
My 25 years of experience taught me that people can accomplish more when they invest in themselves and partner with a coach. They achieve even bigger goals than they ever thought possible. Clients let go of old ways of thinking that hold them back. Once the old thinking patterns are gone, possibilities unfold and create a new way of being, living, and loving.
My true calling is coaching. I am where I am meant to be: helping clients live their own true calling and brilliance."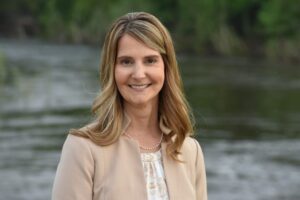 The coaching journey is like walking a labyrinth with a partner. There is no clear path, you can't see what is around each turn, you encounter plenty of twists and turns and you learn to enjoy each step. You must pace yourself, trust the process, listen to intuition and have faith that you will eventually reach the center — a place of true joy and fulfillment. We travel the labyrinth many times in our lives, each time learning and growing into our best selves.
---
Upcoming Events
September 8, 2023 American Dental Association
Dental Health & Wellbeing Summit in Chicago
State-Level Success Stories Panel Presenter
---

Sept 6, 2023 South Dakota Dental Hygienists Conference:  virtual
Topic: Preventing Burnout and Promoting Wellbeing in your Clinic

---
Partners