For Executives
The Veritee coaching process leads professionals to make tough decisions and powerful changes. Leaders learn to focus on their values, improve engagement with their employees, lead initiatives, and develop strong teams while still having time for self and family.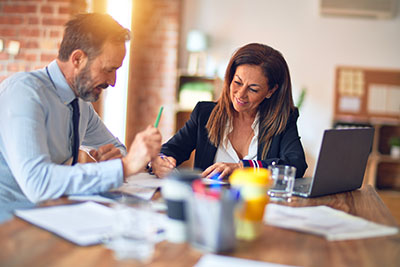 Executives deal with tremendous pressure. For executives, work means long hours, constant pressure to get it right, complex politics, rapid change, and intense budget demands. Many leaders report struggling to find fulfillment as they push themselves to be everything at work and everything at home.
This grind takes a toll. It affects emotional, physical and spiritual health of executives and can negatively impact key relationships with self, spouse, children, friends, and colleagues. These pressures often cause committed executives to sacrifice their own needs, values and health.
Veritee offers a strategy partner to navigate complex pressures. Clients work through transitions such as the first 90 days of a promotion, retirement planning, aquisitions and mergers, new boss, big initiatives, health issues, losses, restructuring, and terminations. With coaching, challenges become less overwhelming and decisions become easier to navigate with a clear strategy and abundant support.
Veritee's successful process helps executives get clear about what they really want, create a strategy to attain what is most important, and develop skills of agility for a growth mindset. It's about enjoying life, integrating work and home, and living with more impact and fulfillment.

For Physicians and Healthcare Providers
Physician Coaching offers a pathway to reduce overwhelm, get unstuck, let go of perfectionism, navigate changes, trust in their decisions, and find joy in medicine and life. When physicians partner with me, they find clarity in what they truly want, develop a strategy to make it happen, and develop agility to thrive in the uncertain times in healthcare. Clients learn to set clear personal and professional boundaries, partner with their colleauges, and lead healthier, more fulfilling lives.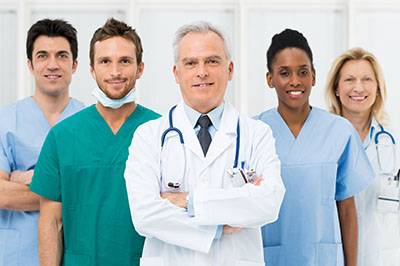 WebMD reports that, "One doctor commits suicide in the U.S. every day — the highest suicide rate of any profession. And the number of doctor suicides — 28 to 40 per 100,000 — is more than twice that of the general population. The rate in the general population is 12.3 per 100,000."
Physician burnout has risen to more than 40% for male physicians and 50% for female physicians, according to Medscapes' 2019 National Physicians Burnout and Depression Report.
Physician burnout and suicide rates have caused a national health crisis. Burnout now has its own ICD-10 code-Z73.0. COVID has made physicians and providers even more vulnerable to PTSD, anxiety and moral injury. The chaotic pace and unreasonable workloads wear down physicians and providers resulting in feeling that their work doesn't matter. They often suffer in silence.
I provided over 260 coaching sessions last year for physicians, advanced practice providers, and residents. Many of these sessions focused on grief, anxiety, trauma, and the fear associated with caring for patients with COVID while trying to take care of themselves, their colleagues, and their families.
Through coaching, physicians and providers overcome obstacles, become motivated by their why, and enjoy the process of creating an impactful life with more meaning, focus, and hope.

For Dentists and Allied Staff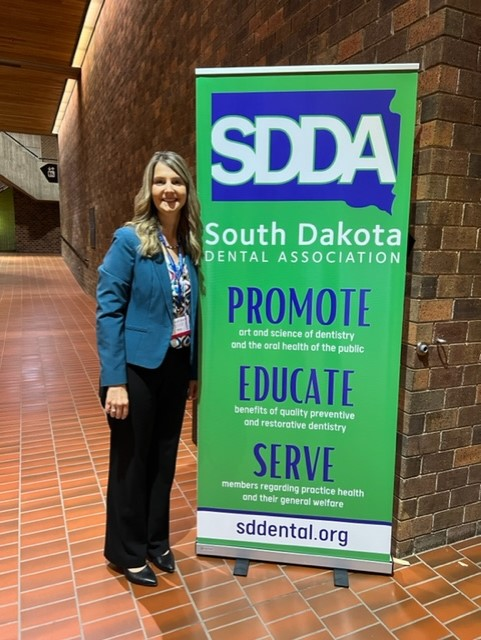 Dentists rank in the top three professions for having high burnout and suicide rates. This is due to long hours, regulatory requirements, time constraints, pressure of running their own business, perfectionism, complex patients who often don't want to be there, isolation, staff management, liability risk, and hesitation in asking for help.
Veritee Partners coaches dentists in navigating through challenges and reinventing their practices and lives. In the coaching process, dentists become clear in what they truly want, build a strategy to achieve it, and develop agility and strength for whatever comes their way next. Ultimately, coaching helps dentists to make decisions and create a more meaningful and fulfilling personal and professional life based on their own values.
The South Dakota Dental Association is partnering with Veritee to provide assessments and resources to support the emotional wellbeing of all dentists and allied dental staff in South Dakota. Together, we have formed a Wellbeing Workgroup to develop strategies that promotes wellbeing for dentists and their staff members. We are building proactive approaches for seeking support and resources earlier with a focus on "Self Care is Patient Care".
Here is what one dentist had to say after utilizing Veritee Partners coaching:
"Mary made it easy to meet with her about the challenges in my practice and personal life. She listened and helped me think through a variety of options to set me on an alternative path. Her knowledge of the business of medicine makes her stand out as great option for us dentists running our own practices and dealing with issues from staff to marriage. Thanks Mary!"

— Dentist, Rapid City